19 Jan

LATINOS IN THE WORLD OF BASEBALL

Latino Baseball History Project
Memorial plaque Honoring Manuel "Shorty" Perez
Mexican American Baseball Exhibits in Los Angeles, in Pasadena, California
March 31st: Mexican American Baseball in Los Angeles

LATINO BASEBALL HISTORY PROJECT
CALIFORNIA STATE UNIVERSITY, SAN BERNARDINO
JOHN M. PFAU LIBRARY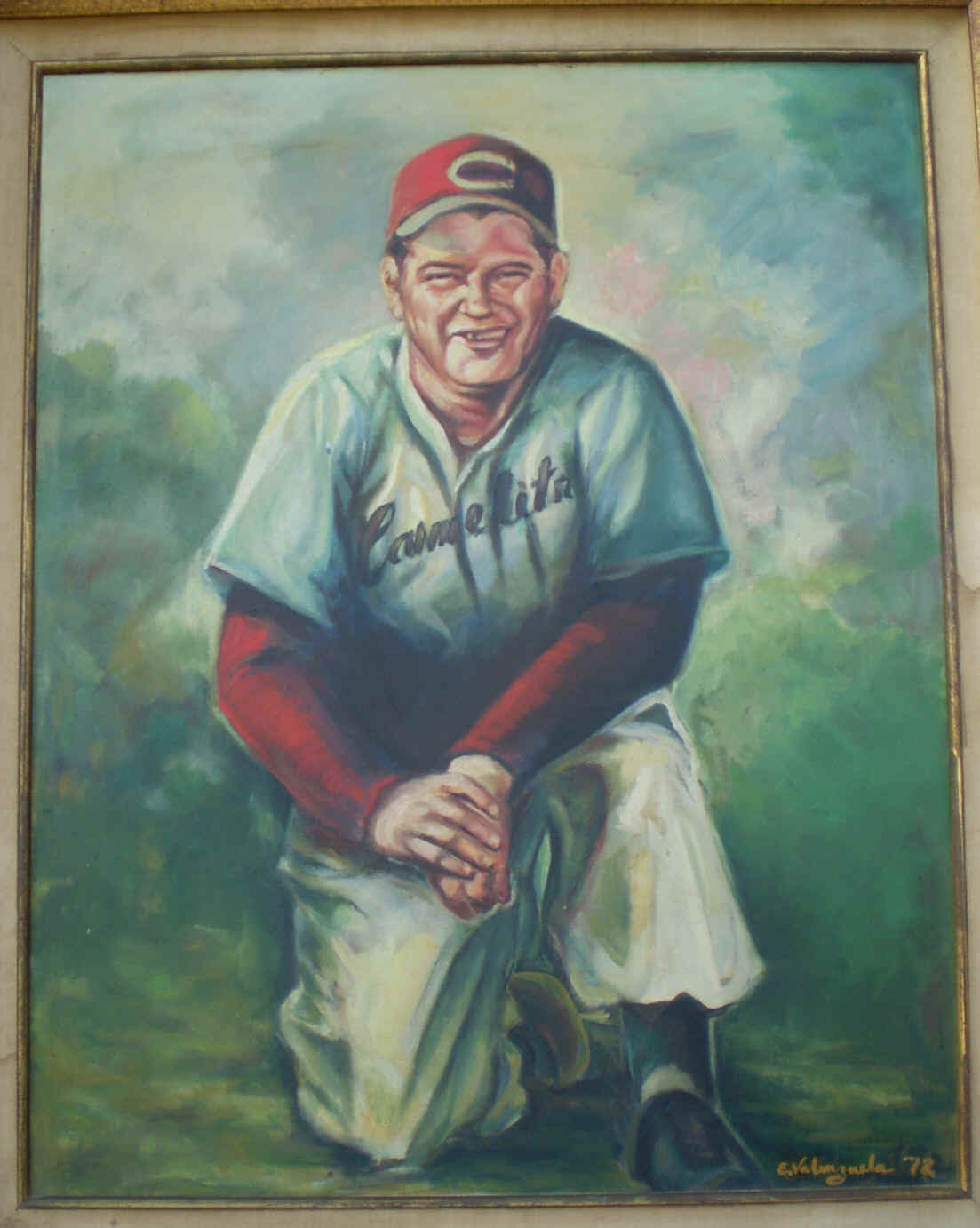 Photo by Larry Ochoa
LATINO BASEBALL HISTORY PROJECT
A collaborative effort between the Baseball Reliquary and the John M. Pfau Library at California State University, San Bernardino, the Latino Baseball History Project is a comprehensive and multifaceted humanities-based endeavor. The ongoing project is concerned with documenting and interpreting the historic role that baseball has played as a cohesive element and as a social and cultural force within the Latino, predominantly Mexican American, communities of Southern California. While the impact of minor and Major League Baseball in the region is covered, a strong emphasis is placed on the once-flourishing culture of amateur and semi-professional baseball as an important means for celebrating ethnic identity and instilling community pride. In addition to the establishment of a permanent archive at the John M. Pfau Library, the project also encompasses oral history documentation, exhibitions, a Web site, and related activities.
The Baseball Reliquary, started in 19916 is a nonprofit, educational organization dedicated to fostering an appreciation of American art and culture through the context of baseball history and to exploring the national pastime's unparalleled creative possibilities. The Baseball Reliquary gladly accepts the donation of artworks and objects of historic content, provided their authenticity is well documented. The Baseball Reliquary is supported in part by a grant from the Los Angeles County Arts Commission.
For further information on the Latino Baseball History Project, contact Terry Cannon, Executive Director of the Baseball Reliquary, at P.O. Box 1850, Monrovia, CA 91017; by phone at (626) 791-7647; or by e-mail atterymar@earthlink.net. You can also contact Iwona Contreras, Administrative Analyst/Specialist at the John M. Pfau Library, at California State University San Bernardino, Pfau Library-PL-2006, 5500 University Parkway, San Bernardino, CA 92407; by phone at (909) 537-3447; or by e-mail at icontrer@csusb.edu.  For upcoming events and newsletters related to the Latino Baseball History Project, visit the Web site:http://www.lib.csusb.edu/SpecialCollections/latino_baseball_history_project.cfm.
For more on the Pena brothers who played at one point together on the Carmelita Chorizeros team. http://www.baseballreliquary.org/LatinoBaseballHistory.htm
Memorial plaque dedication
Honoring Manuel "Shorty" Perez
Belvedere Park, Los Angeles, CA
March 13, 2011
On March 13, 2011, a memorial plaque dedication was held at Belvedere Park, Los Angeles, CA,  honoring Manuel "Shorty" Perez, an icon and manager of the Carmelita Chorizeros (1947-1981), a semi-professional baseball team from  East Los Angeles.
It was a beautiful California day and the turnout was excellent.  Numerous amateur, semi-professional, and professional baseball players were on hand to sign autographs and offer their recollections. In addition, a new book by authors Francisco E. Balderrama and Richard A. Santillan, Mexican American Baseball in Los Angeles, was officially released.
There were cameras and camcorders everywhere to capture this wonderful event.  I thought I would share this photo with you.  After looking at the photograph closely, it just reaffirms why I love photography.  As you can see in the photo Los Angeles County Supervisor Gloria Molina was in attendance.  She was very gracious and allowed photo after photo to be taken.
Cathy Luijt, SHHAR Board Member
Authors Richard Santillan and Francisco Balderrama,Belvedere Park, L.A. March 13, 2011
Photos by Diane Pena Gonzales
 Cecilia Richards, Richie Pena, Bea Armenta Dever, Fritz Armenta
Photo by Larry Ochoa
Richie Pena is one of the nine brothers who played baseball
following their father and grandfather, three generations Attending the Belvedere part event dedicating a memorial plaque honoring Manuel "Shorty" Perez was quite a thrill for the Armenta family.  Many of Shorty's players were present to not not only share their memories, but to also autography their personal page in the "Mexican American Baseball in Los Angeles" Book.
Our dad, Ray Armenta would have been 100 years old, but he would have enjoyed every moment.  He started playing at 19 years of age and continued most of his life.
It was such a joy to have many of the visitors who played with my Dad seek us out. The fact that so many of the players remembered him was inspiring.  They spoke of his passion, love and talent for the game.  To our surprise, one gentleman spoke about being a batboy when my Dad played.  It was an exciting day and one that we will always remember!
The Armenta Family, Bea, Fritz and Cecil
Bea is a SHHAR Board Member
Unveiling of the Manuel "Shorty" Perez plaque
by his son Gilbert Perez, surrounded by wife, Lucille Perez, Armando Perez and L.A. County Supervisor Gloria Molina.
Photo by Larry Ochoa

Report by Terry Cannon
The Shorty Perez Memorial Plaque Dedication at Belvedere Park in East Los Angeles onMarch 13 was a major success, with more than 300 people in attendance under sunny skies.
The event also included the release of the book "Mexican American Baseball in Los Angeles," with 25 of the ballplayers featured in the book on hand to sign autographs.